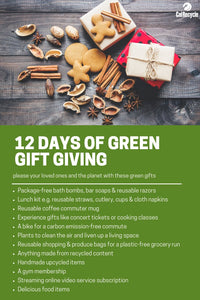 I won't lie.  I love the holiday season.  All of the things that come with it: the lights, the food, the parties.  I love gifts, giving and receiving but mostly receiving. But environmentally friendly holidays can be a challenge.  An abundance of decorations, food, gift wrap and some questionable gifts can leave us longing for that initial holiday magic.  About ¼ of waste from the entire year is created between thanksgiving and the new year! So I've created a gift guide that will keep us in good spirits long after the holiday season.  This guide sets itself apart from others...
---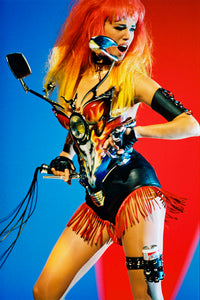 Responsible Luxury is the balance between creating goods that excel in quality and craftsmanship, without sacrificing our values and harming our communities or the planet.
Coined by Thierry Mugler in the 90's, after designing a perfume fountain, 'The Source'.
---
The Research I started my research full of hope.  Ready to uncover the past of the bolo tie.  And why it's found under the collar of so many queers. I tried every search term I could think of. Shocked at how difficult it was to find an answer, the American history was vague and mysterious.  It's queer connection even more cryptic.  So we will start with what I did find, and get to the surprises later… 3 Contentious Origins The unsettling part is it's American history.  Like many other things, it appears it may have been stolen from those native...
---
A blog post that explores the designer of Lord Violet, Nicola Inman's obsession with metal mesh.  From the discovery, search, experimentation and jewelry making, the journey of her love for mesh is explored.
---
Have you ever felt like your dream wardrobe doesn't even exist?  When the majority of clothing isn't made for us existing on the fringes of society and moving away from fast fashion.   In light of June being pride month I want to map my journey through queer fashion.  Fashion is a huge part of our identity.  We use it to express our politics, sexuality and gender.   But sometimes gender and sexuality are difficult to express.  Like mine.  The struggle of the invisible femme. Growing up Queer on the Prairies I knew I was queer in elementary school.  I...